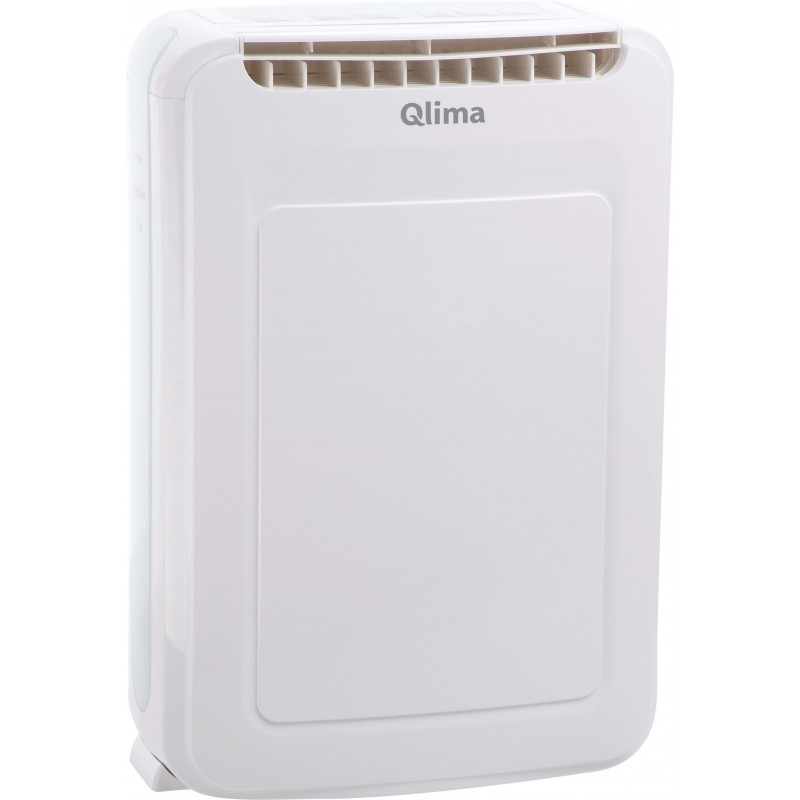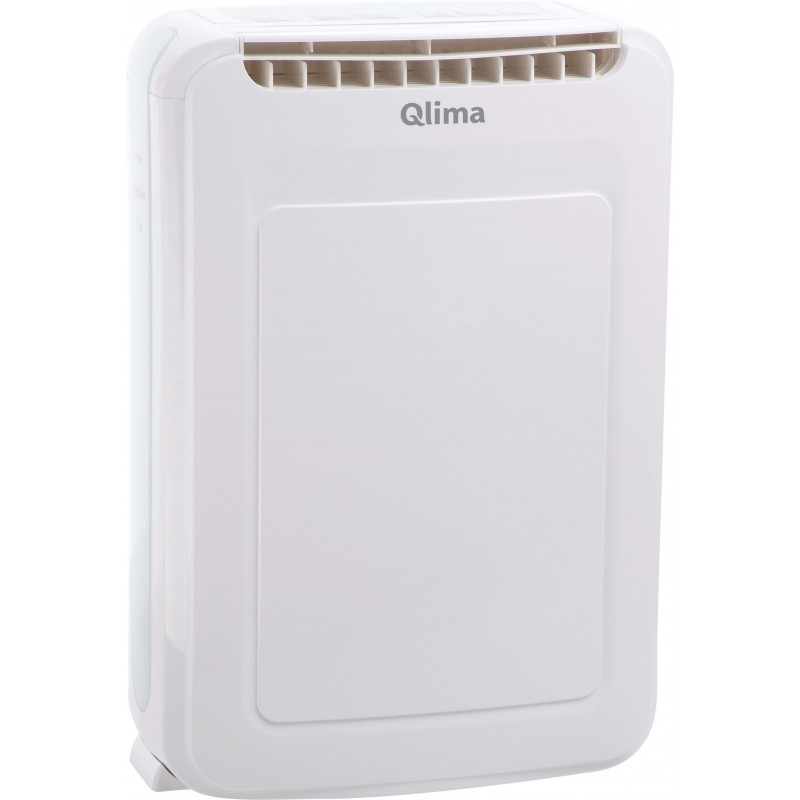 QLIMA DD208
SPECIAL PRICE !!!

New ecological refrigerant dehumidifier with built-in ionizer. Particularly suitable For use in cold rooms.

Dehumidification 8L / 24
Room capacity: 75 m3
Product Description
SPECIAL PRICE !!! 

Do you have problems with moisture in the winter in cold basements, hallways, garages or any other cold place? Dehumidifying is inefficient due to low temperatures? The new DD208 QLIMA air dehumidifier with built-in ioniser is designed to address these problems.

QLIMA always developing new, user-and environmentally-friendly solutions. Therefore QLIMA-ZIBRO DD208 is no ordinary dehumidifier. Ecologically oriented dehumidifier is a new technology that does not need to run the compressor and consequently does not contain greenhouse gases. 'Green' character here is by no means inferior curves. QLIMA-ZIBRO DD208 gives much better results than conventional dehumidification.

Advantages compared to conventional dehumidification with built-in compressor are as follows:

Dehumidification power is constant and independent of outside temperature. While conventional dehumidification with compressor operating at low temperatures with only 15% power (see Chart "characteristic curve can razvlaževalcev Compressor") and QLIMA DD208 independent of outside temperature in the entire scope of work, with a maximum delivered power.

For comparison, twice the capacity of the dehumidifier compressor dehumidification 18L/24h, at 80% relative humidity and outdoor temperature of 10 ° C works only with 30% power, then pulled from the air, only 5.4 l/24h. At 5 ° C, the strength of only 15%, which means only 2.7 l/24h dehumidification.

QLIMA DD208 operates in a wide range of outdoor temperature - 1 ° C - 35 ° C, while the compressor dehumidification in temperatures below 5 ° C no longer razvlaževati.

QLIMA DD208 has a better feeling for your built-in ionizer, which generates 2,000,000 which ionov/ccm3

Built-in functions are silent in operation only 34dB, electronically adjustable direction air discharge, hydrostat, which automatically maintains 45% RH in the room (or 60% RH for economical mode) and a timer.
Data sheet
Dehumidifying (l/24ur)

8

Suitable for spaces (m3)

75

Energy use (kW)

0.3-0.6

Maximum air flow (m3/uro)

150

Water reservoir (l)

2

Power of build-in IONIZATOR (ion/ccm3)

2.000.000

Fan speed

3

Width (mm)

300

Depth (mm)

500

Height (mm)

195

Weight (kg)

6,5

Color

white

Noise (dB)

34/48

Warranty (month)

24

Extra comfort

carbon filter

Scope of use

1*C - 35*C